Tin Game
Malaysia giành chức vô địch eRacing của FBANG SEA EC 2021
On December 18, 2021, the Vietnam E-Sports Entertainment Association (VIRESA) announced that E-Racing simulation racing was officially included in the 2021 Southeast Asian E-Sports Tournament (SEA eSports). Championship 2021; referred to as SEA EC 2021). Thus, besides PUBG Mobile, League of Legends: Wild Rift and Valorant, E-Racing is the fourth official competition of the tournament.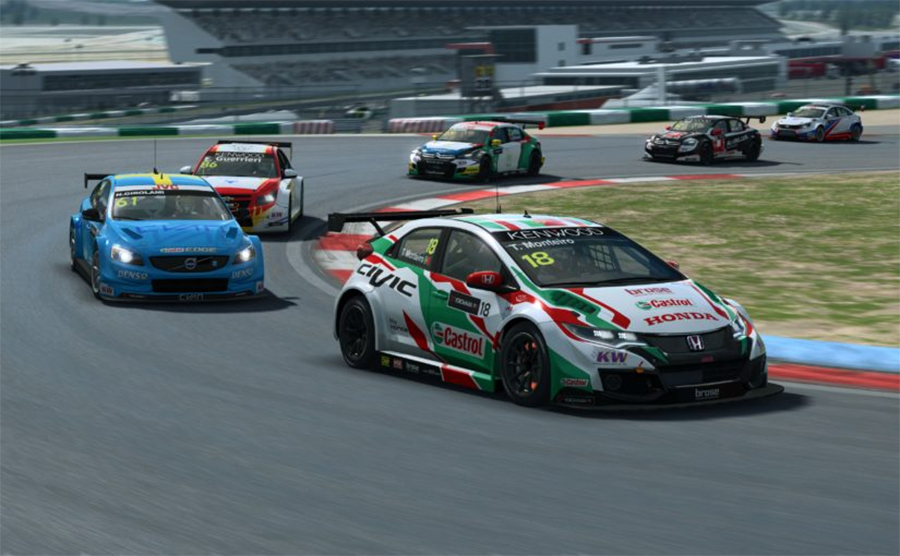 Each country sends 2 representatives to compete in individual and team events with a total prize pool of up to 10,000 USD. Ranking will be determined through 3 laps. Through the RaceRoom simulation racing platform, drivers will compete in a simulated Z-Challenger Audi RS3, with a color design that is unique to each country.
eRacing takes place under the supervision of IUEM, an international eMotorport community based in Europe that promotes and organizes professional e-racing events around the world, along with VIRESA. Do Minh Hai and Mai Long Dat are two representatives of Vietnam going to compete at the SEA eSport Championship in eRacing.
After 3 rounds, two Malaysian brothers, Naquib and Nabil Azlan, dominated the first eRacing race at SEA eSports Championships with a 1-2 result for Malaysia. Drivers from Singapore, Indonesia and the Philippines competed with great effort but in the end Fadhli Rachmat from Indonesia took the final place on the podium.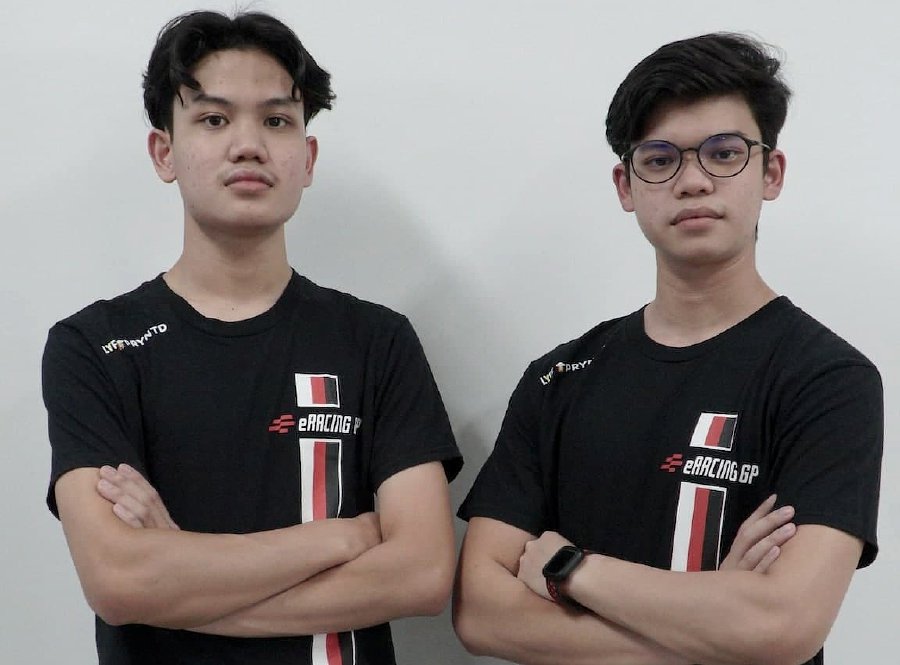 In the team format, the Malaysian duo continued to take the top spot while the combination of Inigo Anton and Axel Nocom, the youngest driver in the competition, put the Philippines in 2nd place. In the end, Fadhli Rachmat and Andika Rama Maulana took 3rd place for Indonesia.
For the first time participating in the big playground of Southeast Asia, although there was not much time to adapt, two athletes from Vietnam, Do Minh Hai and Mai Dat Long, performed well, showing their potential in the sport. this new e-sports. However, the two Vietnamese athletes are still inexperienced in front of the top drivers in the region.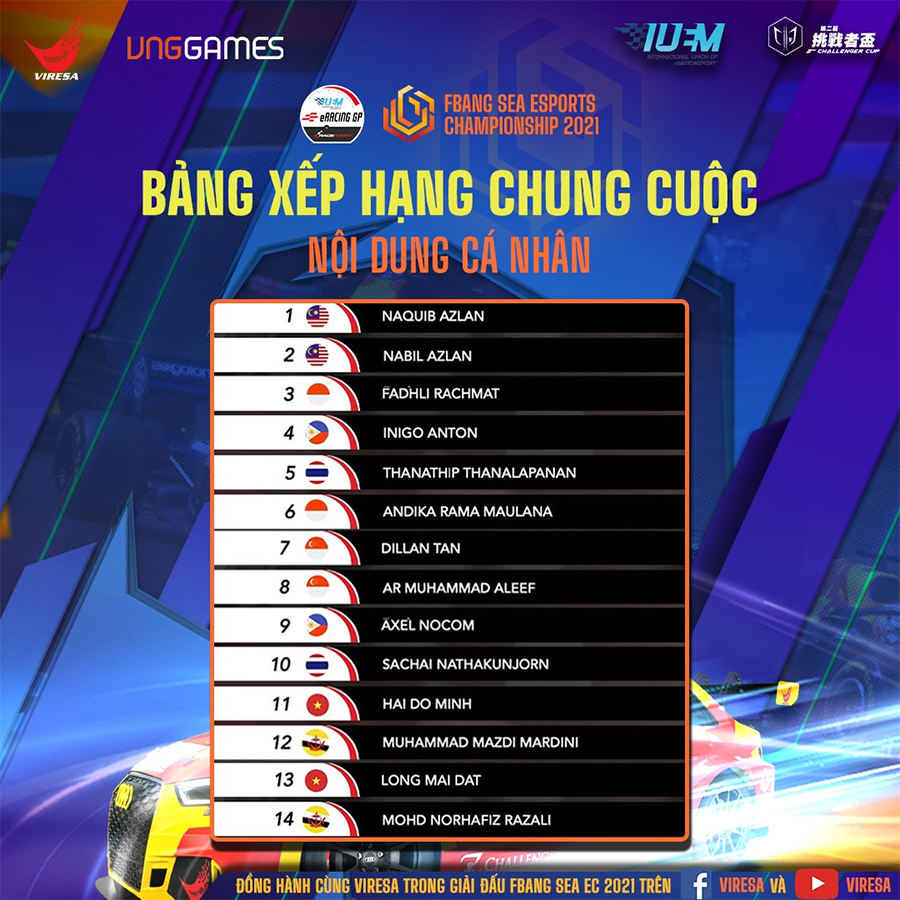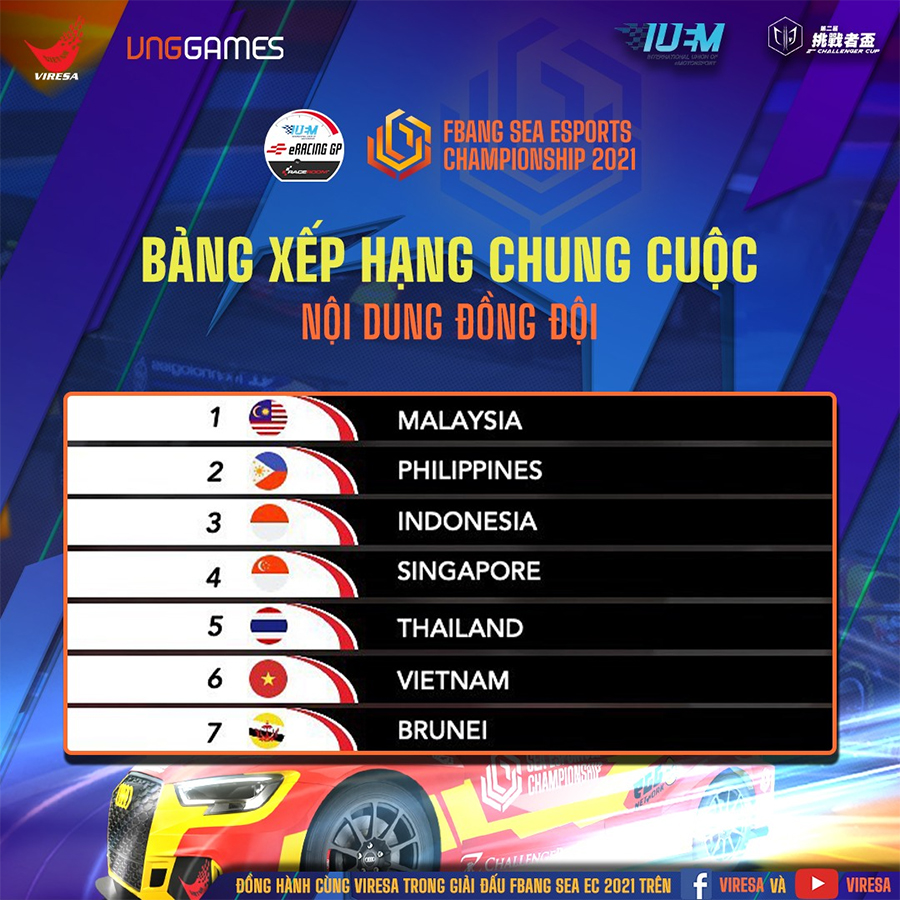 Hopefully, the eRacing results of the FBANG SEA EC 2021 tournament will be a driving force for Vietnamese athletes to achieve better results in the future, as well as develop eRacing simulation racing at Vietnam.