Game Offline
Game thủ Nintendo Switch chuẩn bị đón chào bộ ba game Assassin's Creed hay nhất
Assassin's Creed: The Ezio Collection is often considered the pinnacle of the franchise, and after a long time, Nintendo Switch gamers are finally about to experience it.
Trademark Assassin's Creed has gone through many different versions, but perhaps hardly a trilogy is as appreciated as Ezio Collection. Chief Assassin's Creed 2 and its sequel is Assassin's Creed Brotherhood Both received extremely positive reviews, becoming the two highest-rated games in the entire franchise. Ubisoft well aware of the popularity of Ezio, so decided to release these three titles in the same package with the name Ezio Collection on multiple platforms a few years ago, and now it's your turn Nintendo Switch experience it.
According to the announcement from Ubisoft, Assassin's Creed: The Ezio Collection will release on Switch on February 17 for $40, includes the two aforementioned games and Assassin's Creed Revelations, ending in the story of Ezio. Like versions Ezio Collection On other platforms, Switch gamers will also be able to experience all of the single-player DLC for Assassin's Creed 2, Brotherhood and Revelations, along with a clearer view of Ezio through two short films are Assassin's Creed Lineage and Assassin's Creed Embers.
The main attraction for fans of the franchise to own games on Switch is, of course, the fact that they can enjoy their adventures. Ezio Auditore da Firenze anywhere, plus other advantages like HD Rumble technology on Joy-Cons, touch-screen controls, and optimized HUD. Assassin's Creed: The Ezio Collection is a game pack Assassin's Creed latest on Switch, following up Assassin's Creed 3 Remastered and Assassin's Creed: Rebel Collection, version that combines two games Assassin's Creed 4: Black Flag and Assassin's Creed: Rogue into the same game pack.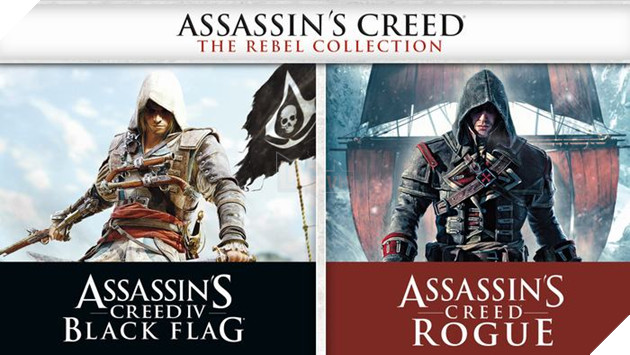 It is currently unknown whether the game parts Assassin's Creed newer versions will make it to the Switch, but it's entirely possible. Ubisoft have tested bearing Assassin's Creed Odyssey to Switch, but is currently only playable in Japan via the cloud system. It is possible that the company will bring the game parts Assassin's Creed With high graphics requirements to Switch via cloud technology, or fans can look forward to experiencing older versions on this handheld console. For now, Nintendo Switch owners can at least wait Assassin's Creed: The Ezio Collection Released on February 17th.